That's right! I had such a great time last summer, I'm bringing back to the Big Apple my innovative "West Coast" approach to healthy sexuality, from May 31 to June 10, 2019. Please enjoy and take advantage of my particular set of skills from private consultations, to sex therapy, massage and various experiences of sensual learning to address your specific needs and interests. I'll again be providing a couple of men's circles to enhance and enjoy your sexual health and enjoyment.
Does your sexuality feel "never good enough"?
Are you afraid if people really knew what you'd love to do sexuality, they would reject you?
Is sex just not as fun as it used to be?
Are you "too much in your head" to be your uniquely sexy self?
Are you too worried about what your partner thinks of you to have a good time in bed?
Does past trauma still get in the way of deeply enjoying sexual pleasure?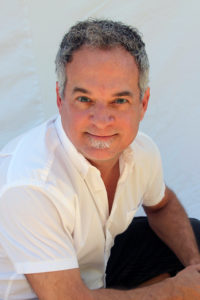 I'm Dr. Jallen Rix, and I am a sexologist. No really, I have a Doctorate of Education in Human Sexuality. I practice sex therapy and coaching in Palm Springs California. I have spent over 25 years accumulating a set of skills that can support you in your sexual journey: tantra, massage (shiatsu and Swedish), sacred intimacy, prostate/sphincter relaxation, sexual meditation, embodied integration, body movement meditation, surrogate partnership and more… All these practices are available to my clients and they are available to you!
Our time together can focus on… 
answering your most tantalizing sex questions,
helping you build greater body confidence and a stronger sex-esteem,
relaxing and destressing to allow pleasure to take priority in your body,
learning techniques to enjoy greater intimacy with partners,
exploring your deepest darkest fantasies.
creating an interactive, erotic experience that will transform your body/mind/spirit connections to the next level.
You deserve an experience that maximizes your sensual pleasure and also touches your soul. At the same time you'll be learning how to translate all this fun into your own relationships and connections.
Shame and fear are the ultimate sexual party poopers! Don't let them hold you back. Together we can leave fear behind, tread a path out of shame, and lead you into the hot and sexy full-bodied experiences you desire. 
May 31 – June 10, West 56th Street & 6th Ave
90 minutes session = $180.
Discounts for multiple sessions and extended time periods (2 hours or more).
Reach out to me and let's schedule some time for you to improve your sexuality! Let me be your compassionate, intuitive, sexuality guide.
415-720-1075
jallenrix@me.com
ALSO....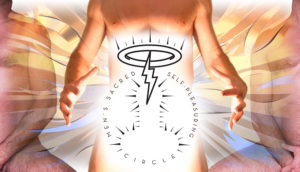 Men's Sacred Self-Pleasuring Circle
Sunday, June 2, 4-6pm
and/or
Thursday, June 6, 7-9pm
Connect with your glorious phallus at these special events that are part ancient ritual, part self-love, and a lot of parts nasty bonding with your 'bator brothers. Dr. Rix brings this monthly event he hosts in Palm Springs to consenting New York brothers who want to enjoy a uniquely masculine sexuality experience. Connect to deep love for your personal arousal surrounded by the acceptance of other men doing the same thing. To read all about the MSSC experience go here: http://maxm2m.com/mssc.html
We will start together as a group. Please arrive on time. The doors will be locked 15minutes after start time.
$35, -$5 discount for Daddy Retreat Gold/Silver members.
Pay cash at the door, or if you're using a CC and you want to reserve your spot in advance, save time not having to deal with money when you arrive by paying here:
https://form.jotform.com/91357333033148
What to bring:
Water to stay hydrated
Towel for personal clean up
Bag to put personal belongs in
This event will likely sell out, so please RSVP with Dr. Rix directly:
415-720-1075, jallenrix@me.com
Located at:
3FS (3rd Floor Studio)
51 W 14th St 3rd floor,
New York, NY 10011
14 St (1,2,3,F,L,M), 14 St-Union Sq (L,N,Q,R,W,4,5,6)
How to find us
Buzzer: 3F STUDIOS (NOTE: 3rd floor, no elevator)