How does a shame-ridden, evangelical gay boy
become a well-adjusted, adventurous sexologist?
STAKE IN THE GROUND
CELEBRATING THE INTERSECTION OF
SELF-PLEASURING AND SELF-COMPASSION
Written and performed by Jallen Rix
Directed by Richard Jessup
Now you can enjoy Jallen Rix's STAKE IN THE GROUND from the privacy of your own home! Come True Productions has compiled the best of Jallen's performances into one unique experience that can't be seen anywhere else but here. For a one time price of just $20 you will be given a permanent link and password to stream and view the show as many times as you like on your devices, computers, or smart TVs. 
Past live Performances:
World Premiere, May 2015 – Highways Theater Space in Santa Monica California
May 2015 – Desert Rose Playhouse, Palm Springs California
September 2015 – Pocket Theater, Seattle Washington
February 2016 – Palm Springs Women's Club Theater, Palm Springs California
March 2016 – SF Oasis, San Francisco California
"Jallen Rix' storytelling ability in STAKE IN THE GROUND is both wonderfully theatrical and painfully vulnerable. The show is an experience that could be customized for any number of groups and environments – theater venues, corporate groups, and education settings – with amazing and insightful results."
– Leo Garcia, Artistic Director, Highways Santa Monica
"Dr. Rix is the real deal! While other educators may talk about sexuality, he exists in it. Before our eyes, he bares his soul (and his butt) and we benefit from his experience."
– Dr. Laurie Bennett-Cook, Clinical Sexologist
"Jallen's journey on stage is not only for gay guys (although they packed the theater). Any of us who struggle with shame will exalt as Jallen claims self-acceptance and self-love."
– Musician, Lynn Abigail
"You do us sexologists proud!"
– Dr. Marilyn Lawrence
"The best thing about STAKE IN THE GROUND is that its every moment is infused with the hard-earned free spirit of its author and star, Jallen Rix. It is sometimes hardest in life to grant ourselves permission to enjoy the simplest and most basic of pleasures, and this entertaining one-man stage journey goes a long way toward easing the burden and silencing that inner 'no' with a resounding 'YES!'"
– Award-winning playwright, Richard Willett
Sexologist confesses all in STAKE IN THE GROUND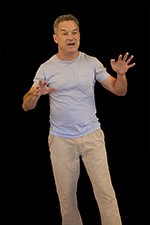 Sexologist Jallen Rix brings his innovative queer sex positivity to the stage in a groundbreaking solo performance piece, STAKE IN THE GROUND: Celebrating the Intersection of Self Pleasuring and Self-Compassion. It is part memoir, part sex info, and part Faerie ritual. Dr. Rix deftly exposes the damaging sexual shame and stigmas our society still dumps upon the innocence and benefits of self-pleasuring.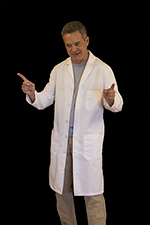 "It's been quite the experience to re-create for audiences key moments in my childhood where sexual shame got it's start in the context of religious abuse." No stranger to the stage, Rix spent two decades as a full-time singer/songwriter, and is now a Professor, teaching graduate students at the Institute for Advanced Study of Human Sexuality. "Storytelling transcends a classroom and allows a vulnerability to which anyone can connect. I love it!"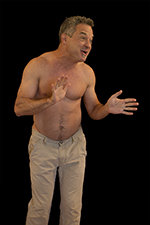 Director Richard H. Jessup saw Jallen's initial reading of STAKE IN THE GROUND, and recognized its theatricality right away. "Not only do Jallen's stories have important content for the public to hear, but his presence on stage is entertaining, humorous and a poignant portrayal of a survivor finding his way in a world of judgment. I had to be involved, and I was honored when Jallen asked me to direct this premiere!" Richard has directed and/or choreographed over 80 productions, and is currently working on original projects up and down the West Coast.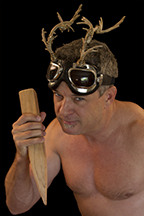 Rix' whirl-wind style of storytelling has the audience diving into Palm Springs pool parties, sunning on nude beaches, hangin' out in San Francisco jack-off clubs and dancing around the maypole at Radical Faerie gatherings (No, he won't be masturbating on stage, but he might lose track of his clothes)! The ensuing spiritual, sexual, emotional, and intellectual mashup erupts into a hilarious celebration of authentic humanity which everyone can relate to and enjoy. Buckle your seat belt, you're in store for a fun and engaging ride… and you might end up having hotter sex as a result!
DR. JALLEN RIX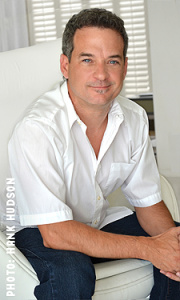 Performer, author, and sex educator, Jallen Rix holds a Doctorate of Education in Sexology from IASHS in San Francisco, where he is a Professor. With a BA in music composition, he spent 2 decades on stages across the US and Europe performing his own brand of queer-positive music activism. He is a leading expert on the damaging effects of, and recovery from, ex-gay ministries and so-call "reparative therapy." His book, EX-GAY NO WAY, was nominated as best non-fiction books of 2010 by the Lambda Literary Foundation. He has appeared on talk shows, like Our America with Lisa Ling on the OWN Channel, and ABC's News Magazine 20/20. His film, LEWD & LASCIVIOUS premiered to sold out crowds at Frameline 2013, San Francisco's LGBTQ film festival, and won the AASECT Media Award for 2014.
RICHARD H JESSUP, Director/Choreographer/Performer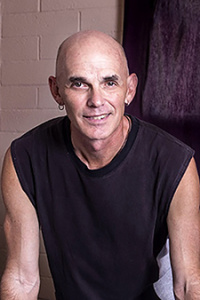 Richard H Jessup has directed (and/or choreographed) over 80 productions: musicals, plays and has developed half a dozen original cabaret-style evenings, and original theatre pieces. Richard was Artistic Director of Rogue Music Theatre in Grants Pass, OR for 9 seasons; he co-directed the Jessup/Jenkins Studios and 'Intimate Works' series in Seattle; and is the founder and co-producer of the AGAINST THE GRAIN: MEN IN DANCE Festival, currently in its 20th year of production in Seattle, WA.