A men's bonding experience that's part adventure travel and part sexual metamorphosis,
part naked cruise and part tropical fantasy.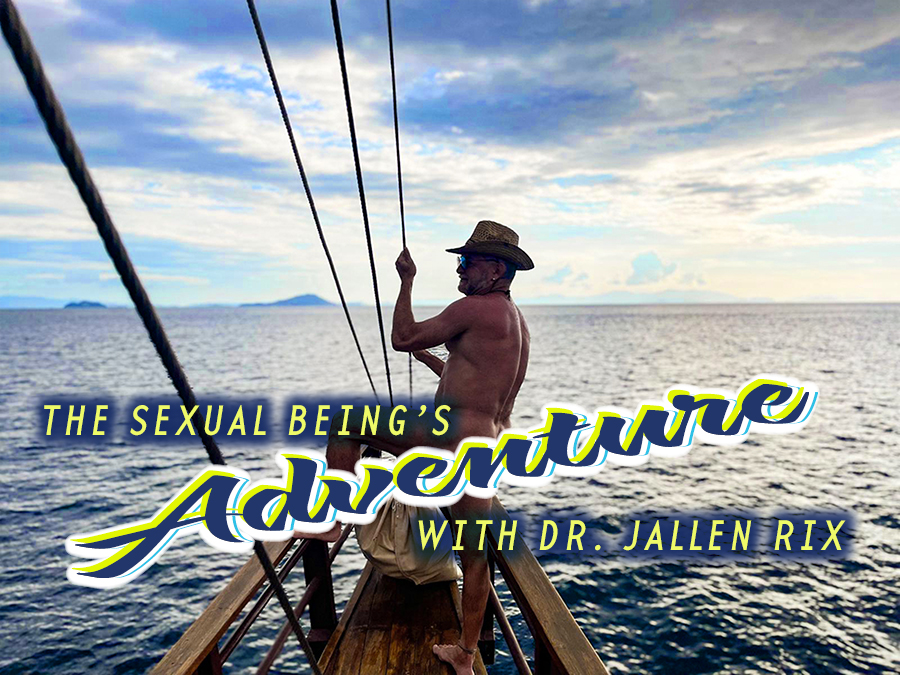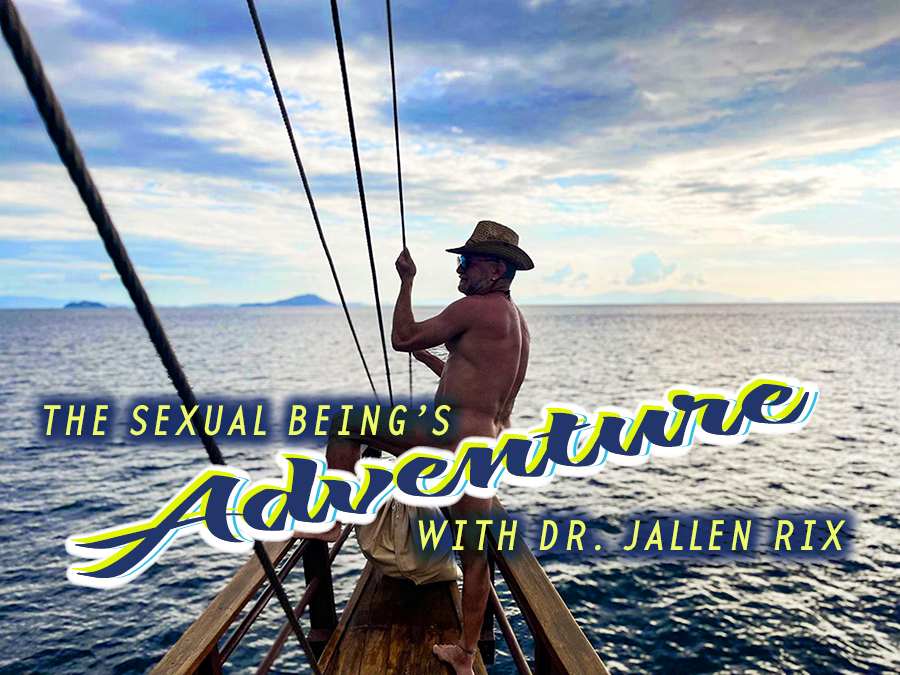 The Sexual Being's Adventure with Dr. Jallen Rix
May 30 – June 5, 2023 – SOLD OUT!

Flores, Komodo & the Coral Triangle, Indonesia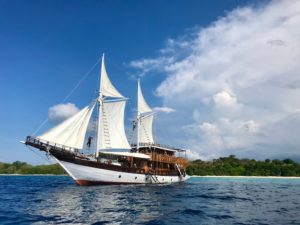 Adventure! – sometimes it's just the experience a person needs to knock the complacency out of their routine and into a refreshing new chapter of revitalized, sexy living. How about an adventure like this: A dozen naked guys touring around on their own schooner in the Indonesian Coral Triangle—snorkeling, Komodo Dragons, deserted beaches, flying fox migrations, and outstanding meals. Does that sound exciting enough? But wait! There's more: You get all week access to me, Sexologist Jallen Rix, which includes sexuality training, confidence building, touch exploration, spiritual insights, and deep, connected, sexy intimacy. I am offering this special week to just a few men who want to have the experience of a lifetime. Adventure awaits for your Sexual Being as well as a renewed sense of living.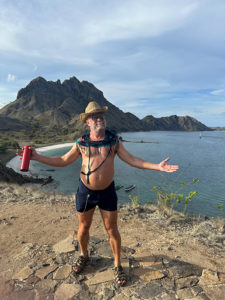 I've always dreamt of having a sensual experience on tropical seas, naked and free (childhood visions of the movie: Blue Lagoon crossed with Fantasy Island, but with naked guys) and now you can join me in making this dream a reality. I am collaborating with Everything To Sea, a company that specializes in all-male clothing optional travel experiences. They provide a schooner, crew and guides to give us a week of exploration and excitement in and around the Flores Sea and the Komodo Islands, within the Indonesian Archipelago.
I am designing a cruise like no other. Sex positivity and affectionate bonding will be integrated into our everyday events. Yet, this will not be a heavy process-every-minute-of-the-day retreat. This experience is a mash up of both adventure holiday and upbeat sexuality workshop. As your sexy cruise director, I want to push you to new heights of pleasure, but I don't want to wear you out. It's a vacation, after all. The spread of the week will be around 65% fun activities and 35% sexuality content, and still there will be plenty of time to chill out, get a tan, see the local culture, and jump into crystal clear waters.
"Experiencing a similar Everything To Sea tour a year ago, I give it 5 out of 5 stars! Sailing around the waters of the Indonesian islands far exceeded my expectations! Everything about it was wonderful: Beautiful snorkeling, amazing food, Komodo dragons, beautiful beaches, hanging out naked on the ship with other men! It does not get much better than this… that is unless adding Jallen as our host and facilitator who is offering a unique, once in a lifetime program!" – Dave D., NYC
"I joined Jallen on the Everything To Sea voyage in 2022. To say this was a trip of a lifetime would be an understatement. Sharing the experience with like-minded men from around the globe changed how I view the world, different cultures, nature and even my sexual self. Having Jallen put his sexy spin on the tour would open the experience to a whole new level of insight and fun!" – Keith O., San DIego
A sample day might look like: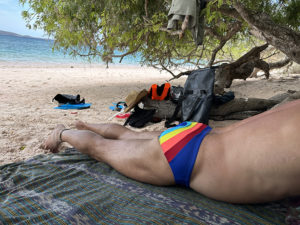 Some morning stretching or meditation
A full breakfast, including eggs, pancakes, and fruit
A morning adventure might include one of the following:
– Snorkeling in many of the wonderful coral reefs
– Hiking to see the Komodo Dragons
– Jumping contests off the boat
Lunch which could include fresh vegetables, fresh fish, and/or sautéed chicken
An afternoon adventure might include
– Swimming nude in a crystal clear lagoon
– Lying naked on a deserted beach
– Hiking Padar island to watch the sunset
Dinner: BarBQ Beef skewers, more fresh vegetables, and/or stir fried shrimp
Evening events:
– Watching the Flying Foxes' enormous migration at sunset
– Relevant Sexuality discussions and experimentations 
– Group massage under the stars
– Primal Self-pleasuring rituals, and more…
"Didn't Indonesia pass a law that criminalizes extramarital sex?"
Actually, the law has been passed around since 2019, but still has not been fully ratified. Even if it did become law, it won't take effect until 2026. Further, this would not be the first time the government has proposed extreme laws trying to please certain extreme religious factions of its population (sound familiar?), like when they tried to ban condoms, or when they tried to ban alcohol – both of which never became law – just a lot of political whoop-de-doo! Further, the practicalities of putting a "no sex" law into effect seem pretty impossible. Will they require every two people checking into the same room of a hotel to show their marriage license? Seems highly unlikely, not to mention a disaster for their blossoming tourist industry. The Indonesian population is very diverse—hindu, muslim, catholic, and more, all living together. I and many others have felt welcomed by their happy hospitality. Even when I went to a restaurant with a friend, the wait staff gave us prime seating, asked us with smiles, "Is this a romantic event? Are you boyfriends?" and they were eager to please.
The week's touring highlights include:
– Snorkel in the Coral Triangle, the most biodiverse marine environment in the world (this will occur just about every day, sometimes twice a day)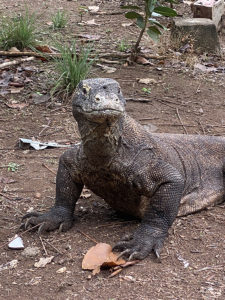 – Encounter the largest lizards on earth – the Komodo Dragons – not at the over-populated tourist trap, but in their natural environment guided by Rangers.
– Hike Padar Island to view its three beaches, with three completely different colors of sand – white sands, black sands, and pink sands 
– Swim in a stalactite-filled cave with "perfect temperature" turquoise water
– Witness one of the world's largest Flying Fox migrations 
– Enjoy three complete meals daily from local sources prepared by our own ship's chef
– Tour a local fishing village which lives right alongside Komodo Dragons
– Sunbathe on one of the world's ten pink beaches
– Swim with peacefully-gliding manta rays and magnificent marine turtles
– Enjoy a clothing-optional dinner on a deserted beach with the catch of the day and a blazing bonfire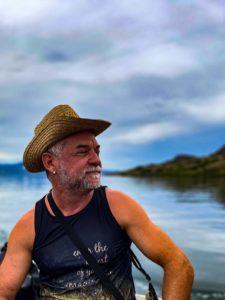 In addition to the fabulous vacation activities, each day your very own Sexologist (me!) will be stirring up the erotic cauldron of possibilities to fine-tune and hone your own unique sexual skills including:
– Creating rituals to bind and bond us together as our own tribe of men 
– Build greater sexual confidence in your erotic connections
– Develop an ease with sexual communication and intimacy language
– Address the obstacles that keep you from thoroughly enjoying deep states of pleasure
– Connect with your primal masculine (and feminine) that has nothing to do with competition, bullying or oppression
– Access erotic energy as a force for good and healing in your everyday life
– Release your inhibitions in a safe environment and embrace more fully the Sexual Being you have always longed to be!
Join me on discovering new and magical lands inside and out!
Details about the trip: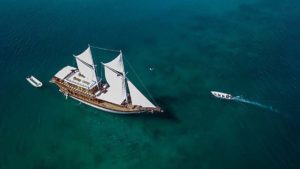 Our boat is a traditional wooden vessel which is popular for traveling through the waters of Southeast Asia. It includes three decks – two shaded and an upper deck for sunbathing and sleeping under the stars. There's an indoor lounge and shaded outdoor dining area. 
Sleeping arrangements
This is a ship, not a Hyatt. The rooms are more like cozy cabins than they are hotel rooms. Still, all cabins have en-suite bathrooms, showers and air conditioning. Each cabin holds 2 – 3 guests snugly, or a cabin can be reserved as a private single room. Everyone will have their own beds unless you'd like to share yours with someone.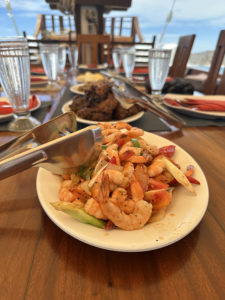 What's Included:
All meals from when you set foot on the boat till the end
Soft drinks, mineral water, coffee, tea, fresh squeezed Juice of the day
Beer, wine, arak, vodka, gin, whisky, and rum
Fruit basket – any time of the day or night
All linens, including towels
2 local and knowledgeable guides always present on the boat
Attention from Captain and Crew
All National Park access fees and taxes
WI-FI when available on the open seas
Snorkeling gear (and instruction, if you want)
Pick up and drop off to/from your hotel to the boat marina on the first day and last day.
(The only additional fee to be aware of is a tip to the crew which usually is $150 – $200 )  
Arrival and departure: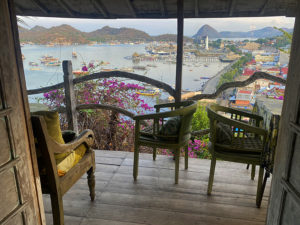 The boat's departure is from the city of Labuan Bajo, on the island of Flores. After registering, you will be given details and support to secure your flight plan. In general, roundtrip, economy class flights from the United States start from $1,500, regardless of whether you're coming from the East or West Coast.  In general, most travelers fly into Bali (DPS), then take a quick 45-minute flight to Labuan Bajo (LBJ) on the island of Flores. We intentionally scheduled this trip on Memorial Day Weekend (in the USA) to give you more days off with respect to the travel time.  Going all that way, you might want to plan extra days in Bali or the surrounding area. You'll be given details and support to secure your travel schedule once you're registered.
General Health
The boat is spacious and easy to get around. Steep stairways with strong railings are used to get to each deck. Unfortunately, the boat is not wheelchair accessible. The trip includes daily activities such as light hiking, swimming, and snorkeling. If you're worried about your swimming ability, you can access a life jacket and a Snorkeling Accompaniment Guide, who can assist you at all times in the water. 
To create the greatest degree of health and safety on the boat, I strongly encourage all guests to be up-to-date with relevant vaccinations, and by getting a clean bill of health regarding STIs.
Sea sickness
The Flores Sea is well-protected from the waves of the Indian Ocean, making it a super smooth ride. It's very hard to get seasick aboard the boat. I prepared some Dramamine just in case, but I never had to use it. In fact, Everything To Sea told me that no one has ever gotten seasick on the boat before. 
Clothing-optional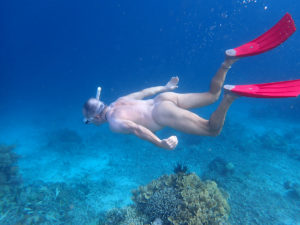 No one is required to be naked. You can wear as much or as little as you want anywhere on the boat. There will be times that we will be alone enough on some beaches that we don't have to worry about clothes. That said, creating a safe bubble of freedom on the boat is in somewhat contrast to the conservative attitude of the Indonesian population, of which we always want to be respectful. There will be times that other boats will be close enough to ours that we need to throw something around our waists, but these occurrences won't be often. There are plenty of sarongs on the boat for us to use. 
Want to see more of my nude bod on the similar trip I took in 2022? Check out the private dropbox folder here.
Sexual activity
This adventure is a sexual experience combining public activities and events. I want you to integrate your sexual expression into everything we do as much as possible, with respect and consent at the forefront. The boat has a crew of 6 or 7 guys native to the islands who will not be participating in nudity or our group activities. They are working. We want them to do their job without too much distraction from us. As you get comfortable on the boat, you'll see that there are places where we can be totally free to play and express ourselves, and other spots on the boat that we'll want to keep our activity to a minimum. What you do in your bedroom is your business… but hopefully someone will be there to play cameraman – wink!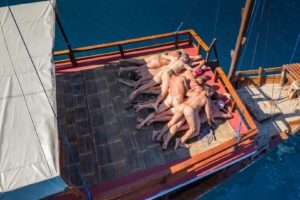 Furthermore, there's no doubt that each participant will be in different places in sexual growth and well-being. Therefore, you get to do what you're comfortable with and nothing more. We get to learn from each other how to be better Sexual Beings, at whatever "level" we are at. This experience is for any self-identified "male". You will be accepted as you are regardless of your age, size, appearance, or ability. For the experiences, there is no pressure to "perform" (unless you'd enjoy giving us a show – wink!). The experiences are more about opening your heart, and sharing your true Sexual Being, with a group of like-hearted brothers. I'll do everything in my power to advance you in your sexual confidence and transformative bonding, making this week one you will never forget. You get to celebrate your own unique Sexual Being, like never before, and we will celebrate it with you! 
Pricing
The cost of the 7 days and 6 nights on the boat is $2950 per person starting with an additional $300 nonrefundable deposit, totaling $3250. 
$300 deposit due at registration
First payment of $1475 is due on January 15, 2023
Final payment of $1475 is due on March 15, 2023 
HOWEVER,
If you pay the $2950 in full right off the bat, we'll include the deposit within the $2950, and that's all you pay. 
If you want a private room to yourself, double occupancy prices apply: $5900 
Cancelation/Refund Policy
The $300 deposit is not refundable
121 days or more before the trip: 100% refund, minus the $300 deposit
91- 120 days before the trip: 60% of the cost of the trip refunded, minus the $300 deposit
61-90 days before the trip: 30% of the cost refunded minus the $300 deposit
60 days or less before the trip: no refund.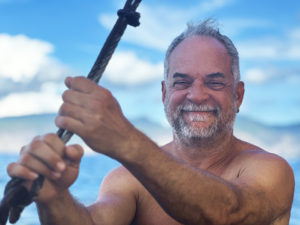 Sex educator, author and activist Jallen Rix holds a Doctorate of Education in Sexology. He has taught at the University of Nevada, Reno and the Institute for Advanced Study of Human Sexuality. He maintains a private practice in Palm Springs CA, which includes personal consulting, sacred intimacy work, and surrogate-style partner experiences. He has appeared on talk shows, like Our America with Lisa Ling on Oprah's OWN Channel, and ABC's News Magazine 20/20. He is a leading expert on the damaging effects of ex-gay ministries and so-call "reparative therapy." His book, Ex-Gay No Way: Survival and Recovery from Religious Abuse, was nominated as best non-fiction book of 2010 by the Lambda Literary Foundation. His film, Lewd & Lascivious: The 1965 Police Raid on California Hall premiered to sold out crowds at Frameline 2013, San Francisco's LGBTQ film festival, and won the AASECT Media Award for 2014.
"I am thrilled to offer this unique experience of blending adventure and sexuality. I so look forward to bonding with you like never before!"