Sexologist, Jallen Rix, Ed.D., ACS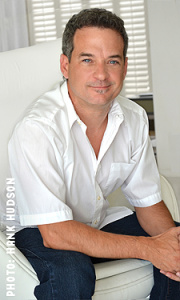 Sex educator, author and activist Jallen Rix holds a Doctorate of Education in Sexology from Institute for Advanced Study of Human Sexuality in San Francisco, where he is a Professor. He maintains a private practice in Palm Springs CA, which includes personal consulting, sacred intimacy work, and surrogate-style partner experiences. He has appeared on talk shows, like Our America with Lisa Ling on Oprah's OWN Channel, and ABC's News Magazine 20/20.
He is a leading expert on the damaging effects of ex-gay  ministries and so-call "reparative therapy." His book, Ex-Gay No Way: Survival and Recovery from Religious Abuse, was nominated as best non-fiction books of 2010 by the Lambda Literary Foundation. His film, Lewd & Lascivious: The 1965 Police Raid on California Hall premiered to sold out crowds at Frameline 2013, San Francisco's LGBTQ film festival, and won the AASECT Media Award for 2014. During 2015 and 2016 his solo-performance piece touring up and down the US West Coast, called, Stake In The Ground: Celebrating the Intersection of Self-pleasuring and Self-compassion.
"Isn't the world a better place when we all have the opportunity for a happy and healthy sex life?"