receive the touch you love to give...
An afternoon workshop for men who want to connect with men.
Facilitated by: Sexologist, Dr. Jallen Rix And by: Success Coach and Massage Healer, Mark Hollenstein
Do you sometimes find sex confusing, complicated or difficult?
Do you find yourself stuck or frustrated in your sex life?
Do you feel isolated behind a computer reaching out to men, but not touching or connecting with your whole body and personhood?
Do you want to feel more sexually confident?
Do you desire to open yourself to greater sensual possibilities?
Let us help you:
Break through long-held beliefs that keep you locked in unconscious shame.
Learn healing techniques to release negative emotions that hold back your sexual freedom.
Experiment with options to fulfill more of your sexual desires.
Receive and give intentional, arousing touch with respect for your personal boundaries
Build a stronger "sex-esteem!"
At Max M2M explore your unique sexuality with other men in a safe and nurturing environment. Participate in sexy group exercises, honest sharing, lively facilitation and a few fun surprises, to more fully experience a rich, satisfying and open-hearted sex life.
"This workshop touched both my heart and my libido in ways I did not expect. While it was not the first time I've been in a room full of naked men in a sexually charged situation, it was the first time I've felt such a deep connection and respect for our common history and paths. I left with my heart a bit softer and my libido recharged." — Tim, Los Angeles
"Attending the M2M Workshop was a wonderful opportunity to peel back the layers and connect with other men in a safe, relaxed and non-threatening way. Learning that we share many of the same issues, regardless of our age, race or background, helped to bring us together and build a stronger community with deeper connections." — Eric, San Francisco
"This workshop was one of the most intimate experiences with other men that I have ever had. It allowed for a look into myself–at my preconceptions, my beliefs, my fears, and desires. It truly was a life-changing day. And it was a blast on top of it!" — Tom, San Francisco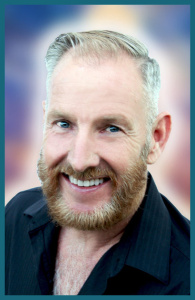 Certified massage therapist, success coach, and former pastor,
Mark Hollenstein
has helped people transform their lives for over 30 years! His passion for helping gay men step into their authentic selves, free of religious and societal shame, fuels his healing work in sacred sexuality.His humor and clear-cut compassionate style makes him approachable and fun. Feel free to contact Mark with any questions and learn more about his work here:
mark@markhollenstein.com
markhollenstein.com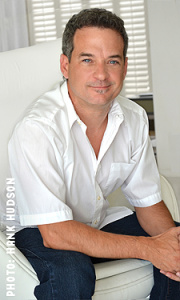 Sex educator, author and activist
Jallen Rix
holds a Doctorate of Education in Sexology from
Institute for Advanced Study of Human Sexuality
in San Francisco, where he is a Professor. He maintains a private practice in Palm Springs CA, which includes personal consulting, sacred intimacy work, and surrogate-style partner experiences. He has appeared on talk shows, like
Our America with Lisa Ling
on
Oprah's OWN Channel
, and
ABC's News Magazine 20/20
. He is a leading expert on the damaging effects of ex-gay  ministries and so-call "reparative therapy." His book, 
Ex-Gay No Way: Survival and Recovery from Religious Abuse
, was nominated as best non-fiction books of 2010 by the
Lambda Literary Foundation
. His film,
Lewd & Lascivious: The 1965 Police Raid on California Hall
premiered to sold out crowds at
Frameline 2013
, San Francisco's LGBTQ film festival, and won the
AASECT Media Award
for 2014. His latest project is a solo-performance piece that has so far graced stages in California and Seattle, called,
Stake In The Ground: Celebrating the Intersection of Self-pleasuring and Self-compassion
.
"We are delighted to join forces, once again, to bring you this exciting hands-on experience. See you there!"